Top offer for the amazing homepage & web design software WebSite X5: currently available with a whopping 40% discount! The offer is valid for the slightly smaller version WebSite X5 Evo as well as for the large version WebSite X5 Pro.
WebSite X5 Evo now already for 53.97 Euro (£  47.97, US$ 55.63) instead of 89.95 Euro
WebSite X5 Pro now already for 119.98 Euro (£ 101.97, US$ 123.66) instead of 195.95 Euro
Why WebSite X5 is a good choice if you want to create a website or an online shop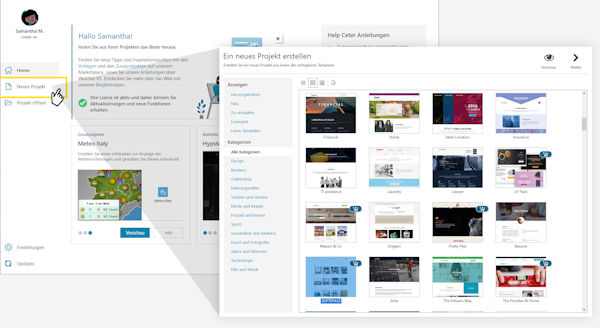 WebSite X5 is a quite ingenious software if you want to create your own website, professional or private, or even an online shop. The web design software combines in a very successful way a simplicity on the one hand with a variety of possibilities to set up everything from simple to very complex websites, independently and without programming knowledge.
All this, in peace in the office or in your own home office. Ideal from the small family page, the club page, also with member access, the business page to the complex online shop with everything that goes with it, from exciting product pages, customer management to the connection of payment platforms. WebSite X5 also supports the sale of digital products.
WebSite X5 allows users to create a homepage largely by drag & drop on a grid layout-based concept without programming knowledge. This also in a modern way, so that your own website is optimally displayed on every device. Programming skills are not necessary, but if you like, you can bring them in.
A world of possibilities for individual websites
WebSite X5 offers a wealth of possibilities and modules or objects. For example, you can integrate exciting photo galleries as well as extensive forms and videos and social media platforms can be integrated, as well as Google Maps and much more.
Despite the extensive possibilities, the creation can always be done in such a way that anyone with a little will can implement it without the support of third parties or greater prior knowledge. The logically organized structure of the program, which leads through the design process in a very structured way, also contributes to this.
All this happens initially largely on your own PC, only when you are satisfied with the result of your own website, you upload it. Except for online shops, you do not need a database and the user does not have to laboriously install complex scripts or security updates himself.
WebSite X5 is not a subscription software, but comes with a worthwhile up-to-date guarantee
WebSite X5 is not subscription software, so you can use any purchased license indefinitely. One license can be used on two end devices, for example home office PC and a notebook.
However, WebSite X5 offers an up-to-date guarantee, with which you will receive an update with new functions over 12 months, usually four times a year. When buying a new license, 12 months are included, then you can extend this warranty for a fee at a special price.
However, this is not a prerequisite for continuing to use a WebSite X5 license once purchased. But it can be worthwhile, so in 2022 alone there were already updates with among others the following new features.
Important new WebSite X5 features in 2022
The new portfolio object allows users to present their projects, whether private or professional, uniquely. This allows users to provide an image, title, and brief description of their projects, as well as link to a gallery, PDF documents, and more. Also ideal for all business users who want to present successfully implemented projects for customer acquisition.
If you want to create an online shop with WebSite X5, you can look forward to the integration of the PayPal function "Pay later from PayPal" for even more flexible payment functions.
Integration of Google Analytics 4
Library of resources – keep track of which documents, images & Co are or were used in the project.
The file selection window – more than a file open dialog, but a command center for all import operations, from loading from your own computer, inserting YouTube videos to loading from the mentioned resource library
Project optimization – over time, a growing project always creates files that exist but are no longer used. Project optimization helps to save and remove them.
Optimization of images for even shorter loading times and support for the SVG format as well as the possibility to save images in WebP format. Likewise, lazy loading of images has been expanded to take advantage of native support from the latest browsers. All functions to optimize the loading time of the website, which is important in terms of the Core Web Vitals, which in turn can be important for the ranking.
Optimizations in program performance, improvements in the design of online shops and much more round off the innovations in 2022.
So it's worth taking advantage of WebSite X5's up-to-date guarantee, because there are always exciting improvements.
WebSite X5 – recommended software for creating homepages and online stores – now with 40% discount
However, it is especially worthwhile to use WebSite X5 in general because the software offers everyone the possibility to create a successful and wonderful website, from simple to complex, in a simple and structured way. All this without outside help and without programming knowledge and currently you can also buy this wonderful program for creating homepages and online shops for a very good price with 40% discount.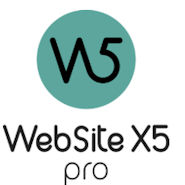 WebSite X5 Evo now already for 53.97 Euro instead of 89.95 Euro
WebSite X5 Pro now already for 119.98 Euro instead of 195.95 Euro
available in English, German and several other languages