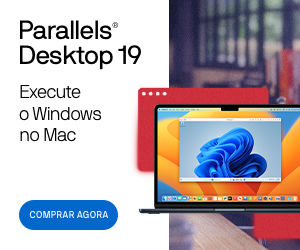 Parallels Desktop – ready for M3 MacBooks and 25% off, double the good news about the popular virtualization software for Mac. Parallels Desktop for Mac now supports Mac's new M3 processor family, allowing users to take advantage of the increased performance of the new generation of processors. If you buy a new M3 MacBook now or you are at least prepared for the future. The performance increase should have a positive effect on CPU and graphics-intensive workloads in particular.
Parallels Desktop – Windows and macOS in parallel
Parallels Desktop itself allows macOS and Windows to run in parallel at the same time, with Parallels Desktop also supporting Sonoma OS. The software is useful for all users who need certain Windows programs and are not available in a Mac version. Of course, this is also interesting for developers who develop software for both Mac and Windows.
Windows can also run full-screen without rebooting, and users can drag and drop data between systems. But these are just two of the many benefits of using Parallels Desktop.
Parallels Desktop Pro with Parallels Access and Parallels® Toolbox
Basically, Parallels Desktop is available in a standard and a pro version, the latter of which is only available as a subscription version. As a bonus, the Pro version includes Parallels Toolbox with more than 40 one-touch productivity tools, such as cleaning up drives®, taking screenshots, loading videos, and more.
Also included is Parallels Access, which allows you to access your Mac from any iOS device, Android device, or browser.
Parallels Desktop for Mac is certainly an extremely useful tool for all Mac users who want to use Windows or Windows applications on their MacOS notebook or PC.
Parallels Desktop With 25 Off Offer
As further positive news, Parallels Desktop is now offering a 25% discount. This offer is valid until until November 19, 2023, and can be accessed via this link to the Parallels Desktop page. The offer is not directly available on the website.
You can save 30 Euros (or similar in other currencies) with this offer