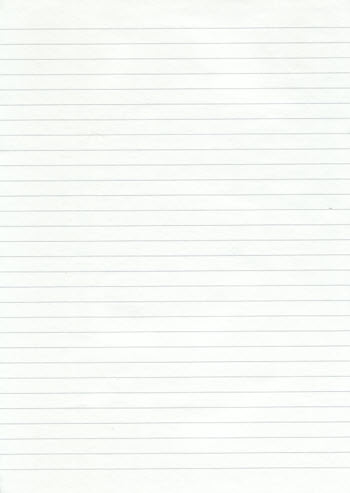 High res lined Notepaper download. The Note book page is a scan of recycled note paper from a school pad, the recycling giving extra texture and interest. Scanned at 300 dpi resolution with a measurement of 2467 x 3474 pixels, are lined note paper textures popular for web sites or print work as background images to add creativity and style.
The graphic is saved in a high quality optimized JPG file and is free to use in both private and commercial projects, link and accreditation isn't necessary but always appreciated!
Author: © Deborah Bickel
Resolution/Size: 300 dpi / 2467 x 3474 px
Format: .JPG
Size: 958 Kb (zipped)
Downloads temporarily unavailable.