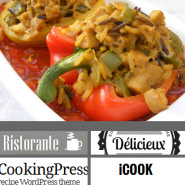 Amongst some of the top ranking themes for WordPress comes those that busy themselves with the food industry, the topic of todays top themes for WordPress. An uncountable number of TV shows and Star Chefs, Restaurants, Recipe Collectors and Testers just can't seem to hold themselves back from getting the best out of our potatoes, cabbage and stew. And who's complaining.
Today we're looking at some of the best themes for WordPress that specialize in the topic Food to get you rolling. So you can get your business online and get those orders rolling in, let your roaming visitors find out what you have to offer just around the corner, or you can simply share your best recipe creations and discoveries with the world.
If you're blogging your own food and recipe experiences or if you're in the food business with your own catering branch or restaurant, a good responsive design is necessary to catch all those media devices and bring your mouth watering creations over to your readers and bring them running for more.
Delicieux – Restaurant WordPress Theme by GoodLayers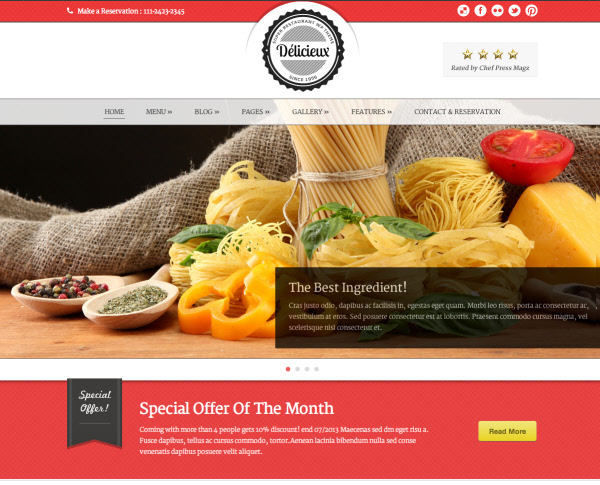 iCook – Food Blog HTML Theme
If you're able to set up your own WordPress theme, or you know a colleague or friend who can, a premium html theme that can be programmed to your blog is a good choice. iCook is a smart looking theme for recipe blogs, fully responsive and using the modern styling layout with lots of images to get your readers mouths watering at the thought: